Hessian fabrics are coarse, woven fabrics composed of natural fibres, most frequently from the jute plant. Often referred to as burlap, Hessian fabrics can be made from jute, cotton and sisal fibres, giving the fabrics different weaves varying from tight to very visibly open. Although the origins of Hessian and its original uses are very old, in recent years the production of Hessian has modernised with Hessian fabrics being produced in a variety of colours, densities and even with fire retardant coatings. Our range of Hessian comes in brightly coloured jutes, tightly woven cotton, fire retardant and classic natural Hessian popularly used for industrial sacks.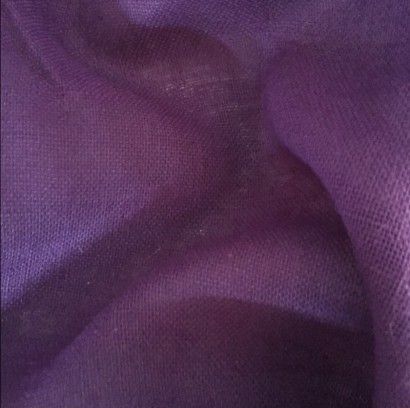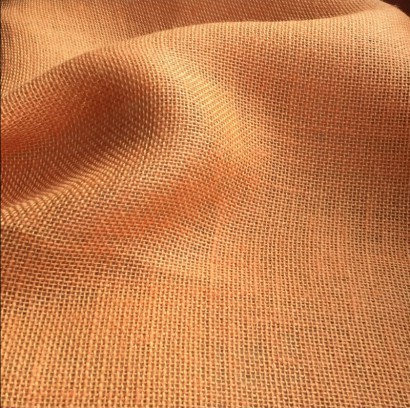 Origins of Hessian Fabrics
The origins of Hessian lie in India during the 1600s, when jute was recognised for its strength as a fibre and was used for rope and paper as well as small amounts of fabric. Recognition for the strength of jute came about during the late 1700s as mass production and manufacture began. Due to the density and thickness of the fibres used, Hessian fabrics have a variety of useful properties that aid their diverse selection of uses. Although it often comes in a relatively open weave the thick and coarse nature of the fibres in Hessian make it very strong and sturdy, meaning they are perfect for carrying heavy loads hence its popularity in industrial packaging. Jute is also a very durable fabric that can maintain its high strength under regular wetting and drying and doesn't lose its density under severe weather conditions. As a natural fibre, jute also is very easily treated in a variety of ways such as coating or laminating. Its absorbency also makes it ideal for dyeing and painting and it can be easily sewn to adapt it to a variety of uses.
Uses of Hessian Fabrics
In history, Hessian has been given a variety of uses. Traditionally it was used to make gunny sacks to carry large loads of things such as coffee beans or potatoes due to its strength and the density of its fibres. Its strength also explains some of Jutes earliest uses in rope and paper before Hessian was mass produced and exported. It was also used in scraps as protective clothing in hotter countries and desert climates due to its durability and resistance to high levels of abrasion. Since its earliest as time progressed it began to be used for more decorative purposes such as rugs, mats and wall hangings. The open weave most Hessian come in means it lends itself to being embroidered, and painting due to its absorbency, therefore it was perfect when used for decoration. In more recent years, the decorative aspect of Hessian has been greatly utilised, and it is often used for tableware such as runners and decorative place-mats due to how easy it is to decorate. The density of the fibres in Hessian make it ideal for use on notice boards and its shape retention and absorbency of dyes mean it is perfect for use on eye-catching displays. Hessian is also known to be used for decorations and centrepieces for both weddings and parties due to its rustic aesthetic, which also makes Hessian excellent and accurate for use on historical costumes and props.
Over the last few decades Hessian has gained a variety of uses and has achieved notability for its many great decorative uses. Not only is Hessian utilised for its vast range of decorative purposes, it is additionally still used for its historical and traditional purposes from past centuries. The prominence today of its practical uses from years ago paired with its modern practical and decorative shows how diverse Hessian products are.
Our Hessian products range
We have a variety of options in the Hessian Fabric. Our Hessian includes Coloured Hessian in 10 colours, Fire Retardant Hessian and a frost Hessian. Each type has its own uses. Hessian Fabric has many uses and is used in so many sectors. Our Hessian fabrics can be used extensively in Schools and Colleges for notice boards, table runners and displays.
List of our Hessian Fabrics
Hessian Fabric 10oz
Hessian Fabric Fire Retardant
Hessian Fabric Coloured
Frost Hessian Fabric
For full range of our Hessian fabrics and colours please visit our Hessian Fabrics category.